GENE RANSOM
The Board Chair of PRI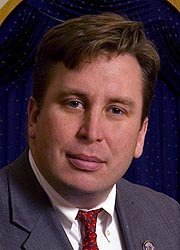 Gene is the CEO of MedChi, The Maryland State Medical Society, which was chartered by the General Assembly of Maryland in 1799 and represents the physicians of Maryland, their patients and the public health.
Gene's career has been marked by a commitment to public service. From 2002 to 2010 he was one of five elected Commissioners for Queen Anne's County Maryland which is located approximately 10 miles from Annapolis, the state capital, and is bordered by Maryland's iconic Chesapeake Bay. As a Commissioner, he was instrumental in securing passage of controversial growth management and environmental protection laws which were opposed by developers but critical in protecting the Chesapeake Bay watershed.
His commitment to public and community service is long-standing and currently includes being a board member of the Center for Healthy Maryland and being a director for the Medical Mutual Liability insurance Company of Maryland which was the first professional liability insurer owned by physicians in the United States. Med Mutual was created in the 1970s when malpractice insurers were declining to underwrite physician practices.
Since 2013 he has served in various advisory roles to Maryland's Health Service Cost Review Commission (HSCRC). The HSCRC sets hospital rates in Maryland which are honored by Medicare, Medicaid and all insurers. Maryland is the only state to have such a system.
He also serves as a member of the Maryland General Assembly Compensation Commission, and was on the Board of the Boy Scouts of America, Baltimore Area Council.
Gene and his wife Nicole live with their two children in Queenstown, Maryland on Maryland's historic Eastern Shore.
JOSEPH (JAY) A. SCHWARTZ, III
President of PRI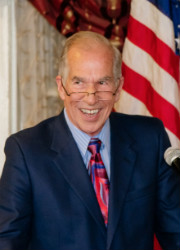 Jay was the founding partner of Schwartz, Metz & Wise, P.A. and served as MedChi's principal lobbyist from 1993 until his retirement from the Firm in 2015.
Jay is a graduate of the University of Notre Dame, where he earned both a Bachelor's and a Master's degree. He received a law degree from the University of Virginia and has practiced law in Maryland since 1973.
Jay has been consistently recognized in the Maryland legal community. He has been selected by his peers for recognition as one of the Best Lawyers in America®; the publication Corporate Counsel listed him as one of America's top lawyers; and he was recently recognized as a Top Rated Lawyer in a December 2015 edition of the Wall Street Journal.
Jay and his wife, Laura, believe in the transformative power of education and have endowed scholarships at the collegiate and secondary school level. Their most recent endowment was to Mother Seton Academy, a tuition free middle school in Baltimore where all students come from economically challenged families (www.mothersetonacademy.org).
Jay and Laura live in Towson, Maryland.
BECOME A MEMBER
See how medical professionals and societies can join the conversation and become a member of PRI.